Staff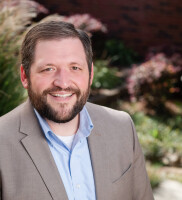 Chad has been a member of Woodmont Baptist since 2002. Chad and his wife, Janna, have two sons, Stone and Hollis. He graduated from the University of North Alabama in 2006 with a degree in secondary education. Chad also has a Master of Divinity degree from New Orleans Baptist Theological Seminary and is pursuing a Doctor of Ministry Degree. He has served as the student minister at Woodmont Baptist Church from 2006-2015. He then became Campus Pastor at Shoals Christian School and taught 9-12 grade Bible classes there for two years. Chad has been serving as senior pastor since February 2017.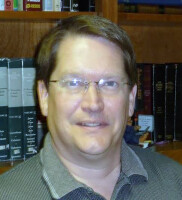 Steve Thompson
Associate Pastor in Education / Administration
E-Mail:

Steve Thompson has been at Woodmont since 1993. He holds a Christian Education degree from Samford University and Master of Theology degree from Southwestern Baptist Theological Seminary. Steve enjoys spending time with his family, eating out at restaurants, and on his off days he paints houses. Steve and his wife Cinda have a son Seth (Seth married Amy Daugherty in June of 2012 and gave us our first grandchild, Rhett, on September 21, 2013 and twin grandsons Owen and Jackson on 5/26/17, daughter Rebekah, a registered nurse, and daughter Hannah who is pursuing a Library Science degree from University of Alabama.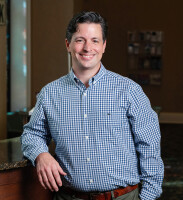 Ryan Leffel
Worship Pastor
E-Mail:

Ryan has been serving as Music Minister since April 2019. He is originally from Newport News, Virginia. He holds a Bachelor's degree in Music from Oklahoma Baptist University and a Master of Music from Southwestern Baptist Theological Seminary. Ryan is married to Kelly and they have three sons, William, Harrison, and Haynes.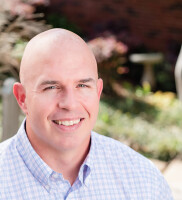 Jarod Grimes
Student Minister
E-Mail:

Jarod has been attending Woodmont since August 2013. He has been serving as Student Minister since July 2015. He graduated from the University of North Alabama with a degree in Exercise He served in the United States Army for 7 years with a tour in Iraq and a tour in Afghanistan. He and his wife, Sheena, have a son, Xander, and a daughter, Ryder Bell.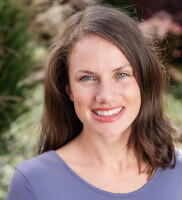 Hope Murphy
Children's Minister
E-Mail:

Hope Murphy attended Woodmont as a child and became a member in 2000. Hope has two sons, Glenn and Teddy. She carries a degree in Psychology from Troy University and a Masters in Counseling from Auburn University. The Lord called Hope to a life of children, preschool, and family ministry in the Spring of 2015 after a year of serving at Parkway Baptist Church in Auburn as a children's intern. She has 8 years of ministry experience. Hope has been children's minister at Woodmont since March 2019.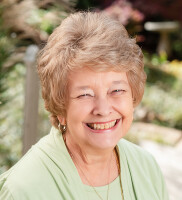 Becky Daugherty
Personal Ministries Director
E-Mail:

Becky has attended Woodmont since August 1987. She has served on the Social Service Committee for the past ten years and as Personal Ministries Director since August 2006. Becky has a Bachelor of Science in Nursing from East Tennessee State University, and a Master's of Science in Nursing, as well as a Pediatric Nurse Practitioner Certificate from UAB and a Master's Degree in counseling from UNA. She and her husband Patrick have three daughters and ten grand-children.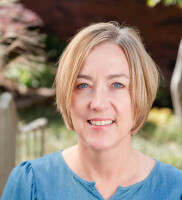 LaSondra Hatton
Personal Ministries Assistant
E-Mail:

LaSondra grew up in Muscle Shoals. She and her husband, Bill have been married 30 plus years. They are members at Highland Baptist Church. They have two daughters and 1 granddaughter. CharleyAnne, Ethan and Amelia Mae live in Hoover, AL. JonEllen and Salvador live in Florence. She has served here at Woodmont as the Personal Ministries Assistant since December of 2018.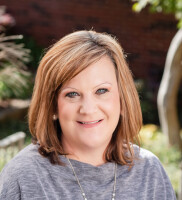 Laura Canfield
Financial Secretary
E-Mail:

She began in March 2021. She has a 20-year background in banking and finance. She has been married to Mike Canfield for 21 years. They have 2 sons; Nick, a Junior at UNA, and Drew, a 6th grader at Rogers, where he plays baseball, basketball and football. She grew up at Woodmont and is the daughter of Gary and Nancy Green.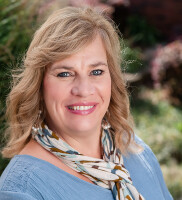 Marilyn Nelson
Communications/Education Secretary
E-Mail:

Marilyn began working at Woodmont in August 2013. Her duties include Bible Study Connections attendance/maintenance, Website builder/ webmaster, app builder, newsletter, social media, and many other forms of communication within the church. Marilyn is a member of Clements Baptist Church in Athens, AL. Marilyn has been a pastor's wife for 36 years to her husband, Randy, and they have 3 sons, 2 daughter-in-law's and 4 grandchildren. She has a passion for teaching young women to know the Lord and grow deeper in their relationship with Him. She enjoys spending time with her family.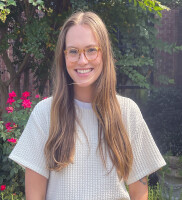 Emilie Phillips
Pastoral and Communications Specialist
E-Mail:

Emilie graduated from the University of North Alabama in December of 2020 with a Bachelor of Fine Arts degree. Emilie has attended The Well Church in Florence throughout college and is now a member of the adult lead team. She is originally from Hayden, Al. but is now a permanent resident in St. Florian.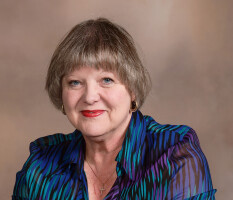 Becky Foster
Pianist/ Orchestra Director
E-Mail:

Mrs. Becky Foster is the Pianist and Orchestra Director at Woodmont. She joined the staff in 1991 as pianist. Becky is a graduate of Troy State University with a Bachelor of Music Education degree with emphasis in piano, instrumental and choir music. She has over thirty-five years of experience as a vocalist and piano accompanist in church music. She teaches private piano, voice, and instrumental music as well as writes and arranges music. She was a former Band Director and Choral Director in various schools in Alabama and Georgia. Becky has been married to Jerry Foster for forty years and they have two sons, a daughter-in-law and grandkids.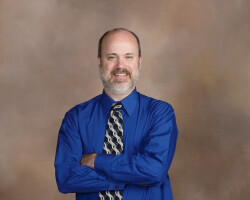 Jason Staggs
Technical Director
E-Mail:

Jason began his ministry as Technical Director in 2002 and has operated sound systems for the church since 1997. He is a 1998 graduate of the University of North Alabama with a degree in Commercial Music. As Technical Director, Jason handles all of the audio, lighting, & video systems for the church campuses. He also coordinates all of the volunteers that assist him with church services and events. Jason's full-time career is as an insurance agent for Associated Insurers where he deals with commercial clients for their insurance and bonding needs. Jason and his wife, Mary Lee, have one son, Wes.
Lauren Hodges
King's Kids Director
E-Mail:

Lauren is a native of Florence, AL and has been a member of Woodmont Baptist Church for over 25 years. She graduated from University of North Alabama with a Bachelor of Science in Nursing and worked at ECM Hospital as a Labor and Delivery Nurse for almost 10 years. Lauren is the Director of King's Kids, our preschool here at Woodmont. She and her husband, Johnathon live in Killen, AL and have 3 sons, Paden, "Super" Cooper, and Baker.