Personal Ministries
Personal Ministries
The purpose of Woodmont's Personal Ministries is to draw people in need to God by the physical expression of Christ's love.
This ministry operates as the social services / benevolence arm of our church. Assistance is available for church members as well as those in our community with needs. Personal Ministries not only helps meet the physical needs of those seeking assistance, but also seeks to provide spiritual guidance as well. Training for volunteers to help in this ministry is readily available from our Personal Ministries Director, who is on staff at Woodmont.
Applications are accepted from the Lauderdale County community twice a month on the 1st & 3rd Monday of each month, and the Personal Ministries Director and Team evaluate and research the need. A local community internet program called SEAN Tracker provides local churches and agencies access to all the assistance given to applicants and their families, to help our Personal Ministries Team with this process.
Assistance is provided with rent, utility bills, medical bills, some medications, and gas vouchers.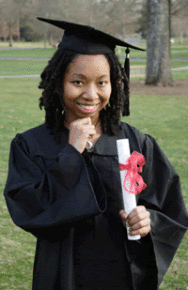 Allasso Ministry
Allasso is the Greek word meaning "to cause change." It is used throughout the Bible and illustrates long term goals. Our purpose is also to meet the need for spiritual, emotional and financial guidance in a person's life. This ministry identifies individuals who are motivated to change from a lifestyle of poverty and dependency to one of financial independence through education or job training. They are partnered with a Sunday School class which commits to providing assistance with needs such as books, rent, utilities, childcare, or gas vouchers, as well as prayer support. This enables clients to focus on achieving their educational goals, becoming employed, and supporting their family. Our Personal Ministries Director closely monitors the process.
Food Pantry – Woodmont has a food distribution ministry that assists families in need in Lauderdale County only. The pantry is located at the East Campus. As needs are discovered and verified through the Personal Ministries application process, the food pantry ministry team distributes foods and supplies to families in need.
Community Ministries – Woodmont helps financially support several local Christian ministries that assist families in need. The Help Center, supported by churches throughout the Shoals, provides utility and medicine assistance, food and clothing to those in need. Meals on Wheels provides a hot meal to senior adults in their home on a regular basis. Shoals Sav-A-Life assists young women who are pregnant and encourages them either to keep their babies or place them for adoption rather than abort them.
"The King will reply, 'I tell you the truth, whatever you did for one of the least of these brothers of mine, you did for me.'" Matthew 25:40
Personal Ministries Director: Becky Daugherty
Contact email:
Contact Phone: 731-256-1255 ex. 12