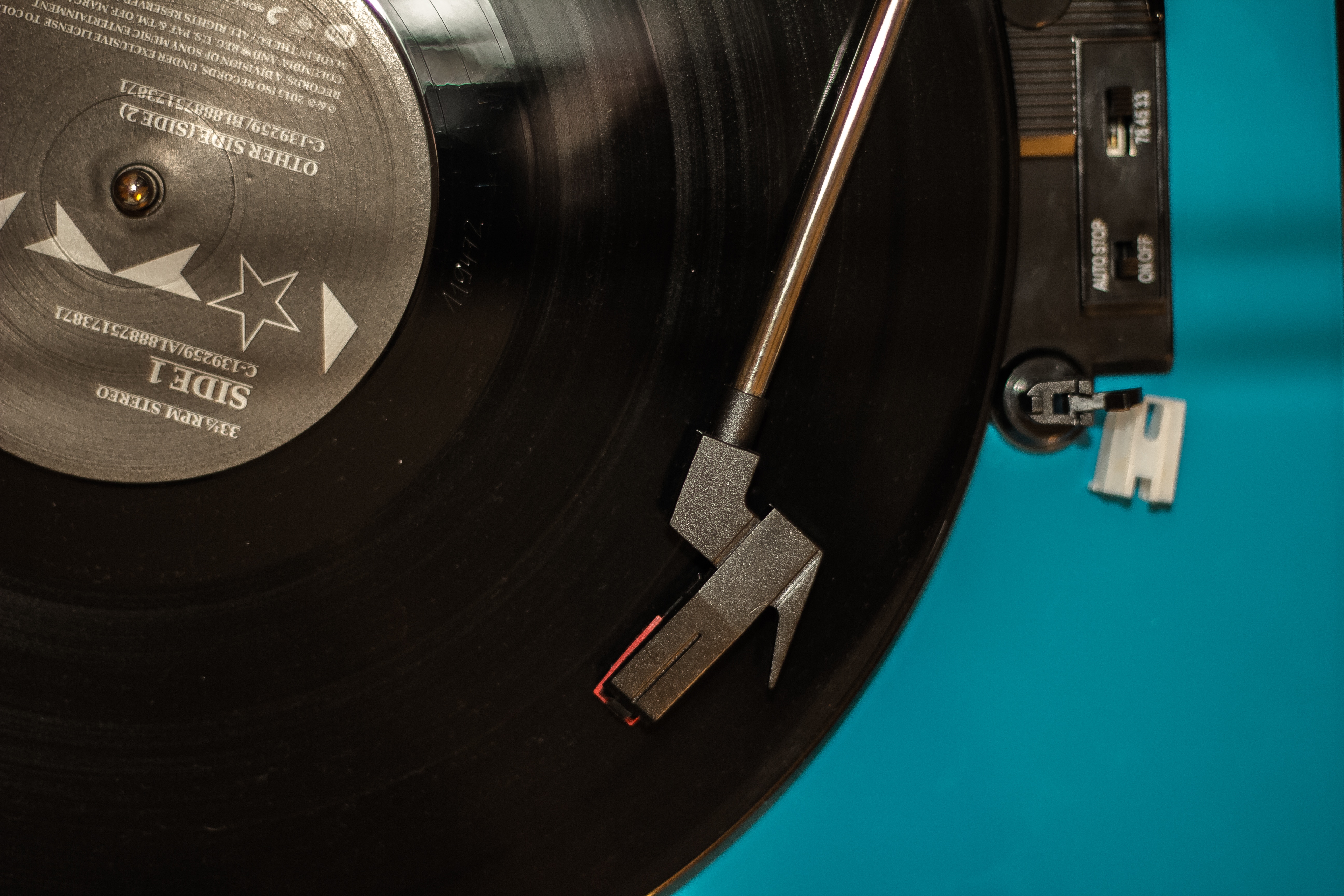 Hess's Headlines November
Recently I was given a gift that took me immediately back to my childhood. It was a stack of vinyl records given to me by Kevin Lamb. When I was a child my parents had a record player and I would listen to it for hours. The Beatles, Ray Stevens, Lee Greenwood, and Frankie Valli and the Four Seasons were some of the go-to hits for my childhood. Once I was given these it brought back a flood of memories, good times, and some great music. Since listening to these albums, I have noticed some unique things about listening to an album on vinyl:

1. The Entire Work - I am more likely to listen to an entire album on vinyl. I just set the needle down and it plays. In today's world of streaming services, iPhones, and music on demand people can go straight to the song they want. They just hear the hits, their favorites, and whatever they want. Our Christian walk is often like this. We only want our favorite Bible verses, our favorite sermon topics, or our favorite happenings. However; we need to appreciate the entire work of God. As Paul reminds them in Acts 20:27, "For I did not shrink back from declaring to you the whole will of God." Sometimes the plan of God for us is uncomfortable, a road of suffering, or a fiery trial. The good news is that all of this is for His glory and conforming us into Christ.
2. The Classics - The records I was given were classics. Kenny Rogers, John Denver, Barry Mannilow, and The Doobie Brothers just to name a few. It reminded me of some great songs and works by these artists. In our Christian walk we can often become mesmerized by the now, the present, or the new. This has reminded me to take the time to listen, read, and spend time with the classic works of the Christian faith. The early church fathers, the works of Spurgeon, the works of Tozer, and the works of Graham. These men loved the Word, the Lord, and their writings show a rich history of God's faithfulness in the good and the bad.
3. The Flip-Side - When the record stops and those four or five songs are over, there is this unique silence. Then I remember there is another side that continues the work. In my Christian walk, I have been in situations where things with the Lord were good then seemed to suddenly stop. This is followed by a unique silence, sometimes it feels as if the Lord is distant or just silent (not His Word, but just a time to persevere in seeking Him). Then, there is a moment, we will call it the flip-side. Suddenly He speaks through His word and His Spirit. The Work of God and of grace continue and He is faithful, He provides, and He comforts. He is good. So as Galatians 6:9 says," I do not grow weary in doing good, for at the proper time we will reap a harvest."

Enjoy the Lord, all of His work. Enjoy how the Lord has worked through faithful people (even in this church and in your life). Enjoy the Lord's faithfulness, even the times of searching and seeking the Lord, knowing He's there, He's faithful, and He's good.

In Christ,
Chad