The Crown
Kelly and I have watched each season of the Netflix series, "The Crown." I'm sure like many of you we find it intriguing and entertaining. It's about a life and culture that is foreign to nearly the entire world's population.
Last week we watched episode seven of season four and learned a disturbing truth about the royal family that hits close to home. Family trees are complicated, but the family tree of the British Royal family is especially complex, but I will try to make this short and get to the point.
King George V (1865-1936) had two sons, Edward (1894-1972) and George (1895-1952). When King George V passed away his eldest son Edward became King Edward VIII but abdicated the throne less than a year after being crowned. Because of the abdication Edward's brother George became king. George was married to Elizabeth Bowes-Lyon and they had two daughters Elizabeth and Margaret.
Now this is where the story becomes troubling. Because of the abdication Prince George and Elizabeth Bowes-Lyon became King George VI and Queen Elizabeth. In this particular episode I learned that the integrity of the bloodline to the crown must be protected at all costs. Queen Elizabeth had two nieces that were mentally disabled and they had three cousins that were disabled as well. To protect the bloodline to the crown these five family members were hospitalized never to have any contact with their family. They were even declared dead in the record books.
Fast forward fifteen years and King George VI has passed away and his daughter, Elizabeth is now Queen Elizabeth II. Many years pass before it is discovered that the five disabled family members are actually alive in a hospital.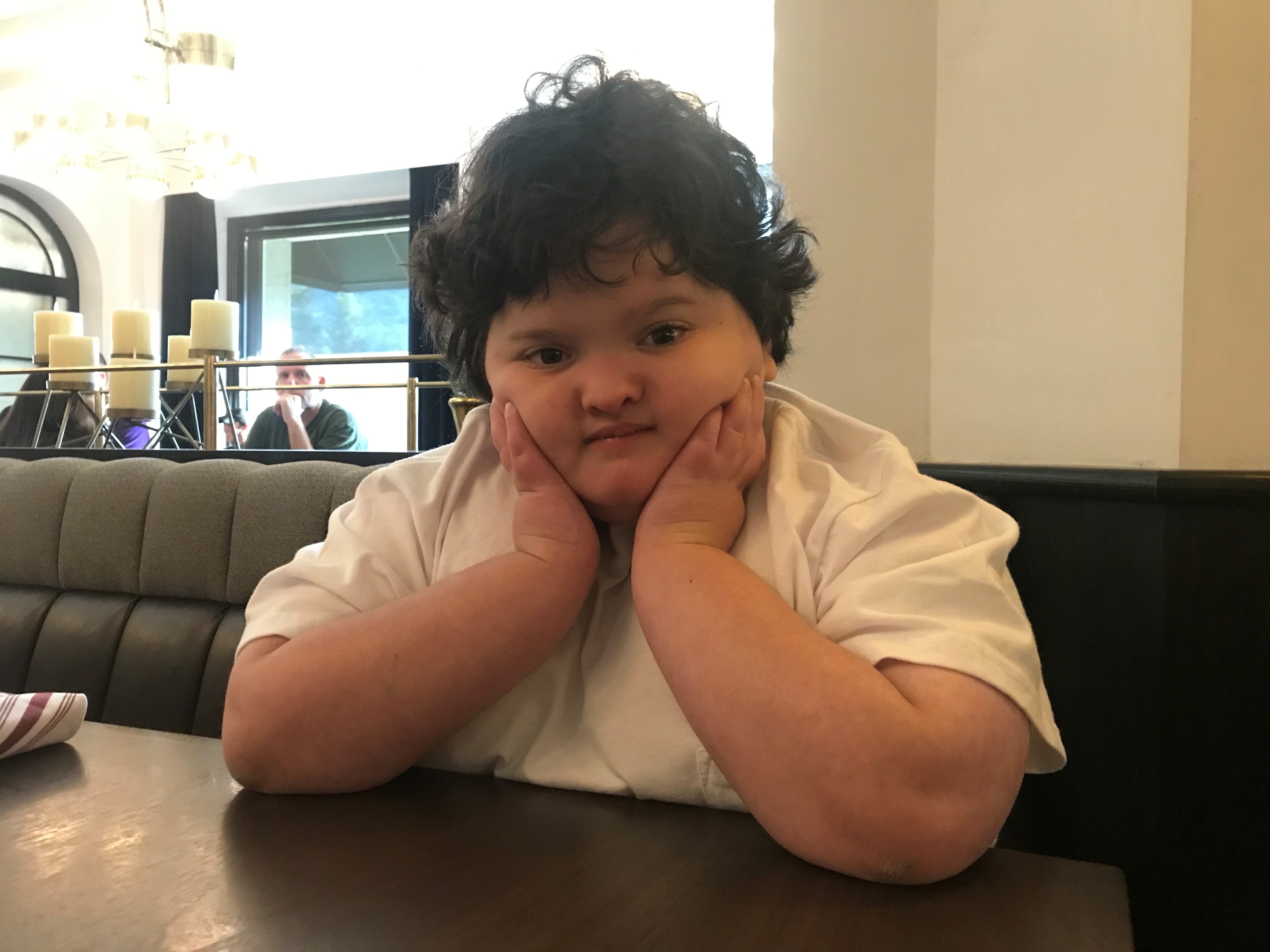 Kelly and I have an intellectually disabled son, so this particular episode hits close to home. We were greatly bothered by the attitudes and decisions by the royal family. Now to be fair those same decisions may not be made today, but it is troubling that they were ever made.
It has made me think about my son, Harrison a lot this week. How could I or anyone put a child away, declared dead never to be seen again all to protect the image of the family? Psalm 139 tells us that we are all "fearfully and wonderfully made" in the image of God. I have also thought about what God did to protect His bloodline. You see since Adam the bloodline to the Father was tainted by sin, but God in His love for me and you sent His perfect son Jesus to shed HIs blood and restore the integrity of the bloodline to the Father for anyone that would receive Him as Savior.
All life is precious and valuable whether you are like my son Harrison or heir to a monarchy. Romans 8:16-17 tell us, "The spirit Himself bears witness with our spirit that we are children of God, and if children, heirs also, heirs of God and fellow heirs with Christ, if indeed we suffer with Him in order that we may also be glorified with Him."
During this Thanksgiving week give thanks to God for all that He has done for you through Jesus. He has adopted you into His family and made you an heir to THE KINGDOM, which is greater than any earthly kingdom.
Ryan